Bedrock Siteworks is a family owned and customer focused business helping customers to determine the best solutions for their goals. Guided by Christian values, BedRock Siteworks is a owned and managed by Eli Stoltzfus along with his wife Pricilla. They run the family business with a passion to help others create a beautiful, functional space to work, play, and spend time with family.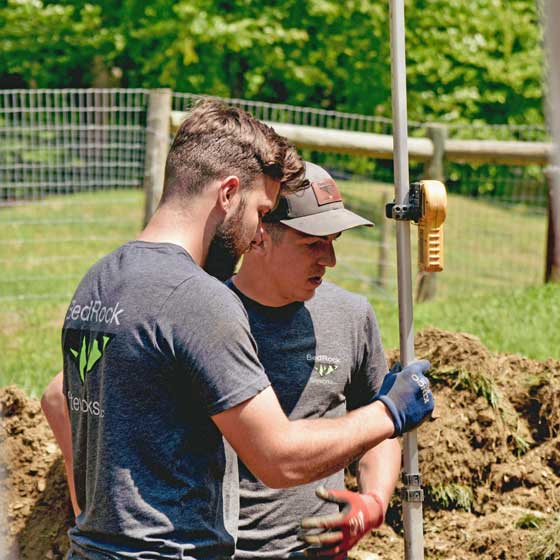 Our Team:
Honesty and integrity lays the groundwork for the character of each individual at BedRock. Each team member participates in the building of the foundation of their character and soul.
Our Customers:
While focusing on quality and efficiency, our goal is to understand what is important to our customers. We handle every detail of the project from onsite evaluations to scheduling.
Our Approach:
A dig deep approach ensures the end result will stand the test of time. It is the how and why behind each project that motivates us to build better, never settle.
BedRock Siteworks Today
BedRock Siteworks serves customers from multiple locations in Pennsylvania, New Jersey, Maryland, Delaware, and Tennessee with services including:
site design to help you determine optimal locations meeting your building codes.
site preparation and excavation for any structure or project.
stone or concrete foundations and pads for your shed or equipment.
retaining wall installation.
gravel or concrete driveways including the excavation needed for your site.
storm water management projects for existing water problems or as part of site preparation.
demolition and site clearing to make way for future land use.