Some amount of excavating is required on all construction and foundation projects. BedRock Siteworks is experienced in both small and large excavating and site preparation requirements.
BedRock Siteworks can help design the site for you to accommodate the structure of your choice. Or, if your design is already completed, we are happy to be your excavating contractor. Either way, we excavate and prepare the ground according to plan so you can be confident when your builders arrive, the site is completely ready for them to get right to work.
Site preparation is often a two step process. The first step includes excavation to level the site and after the structure is built, we return to perform the second step, final grading. Final grading helps to ensure proper drainage, and to divert surface water away from the building.
Regardless of the use for your building, BedRock Siteworks helps you make the right choices.
Whether you are building a structure or just changing the grade to make a property more useful, we can help your excavation project succeed. Rest assured we are familiar with your local regulations for building and storm water including requirements within the Chesapeake Bay watershed.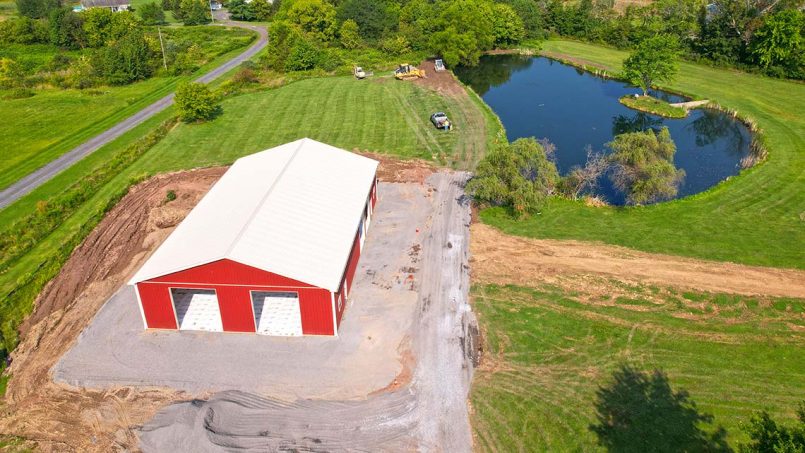 More information about site grading…
Agricultural excavation projects can include: pole barns, garages, horse barns, equine arenas or other equestrian buildings, sheds and other agricultural uses. BedRock Siteworks is experienced with agricultural project's special requirements for storm water retention and maximum acceptable grade.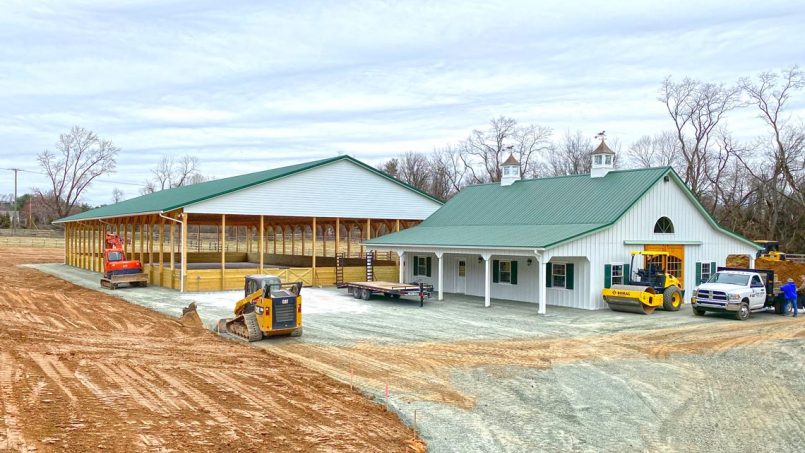 More information on agricultural excavation projects…
Residential excavation and site preparation projects are often smaller scale and can include regrading for: storage sheds, gazebos, play areas, driveways, retaining walls, as well as storm water management solutions.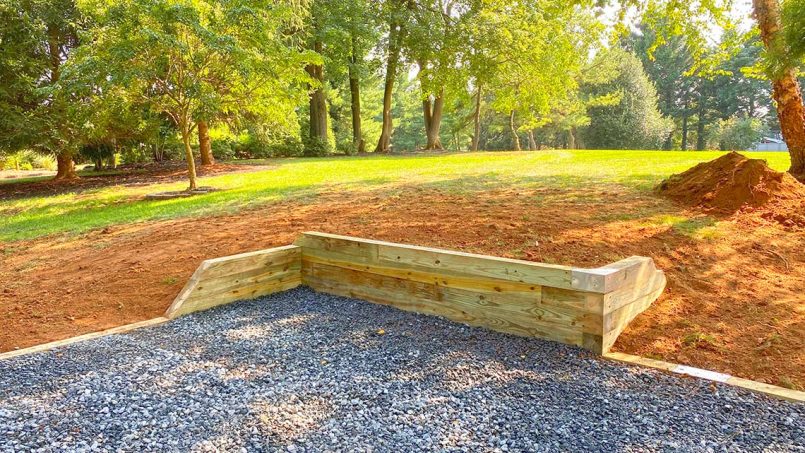 More information on residential excavation projects…