Grading is required for all excavation projects because the natural contour of the ground doesn't match what is required for a level foundation surface. BedRock Siteworks has the experience and the equipment to handle large and small grading and preparation projects.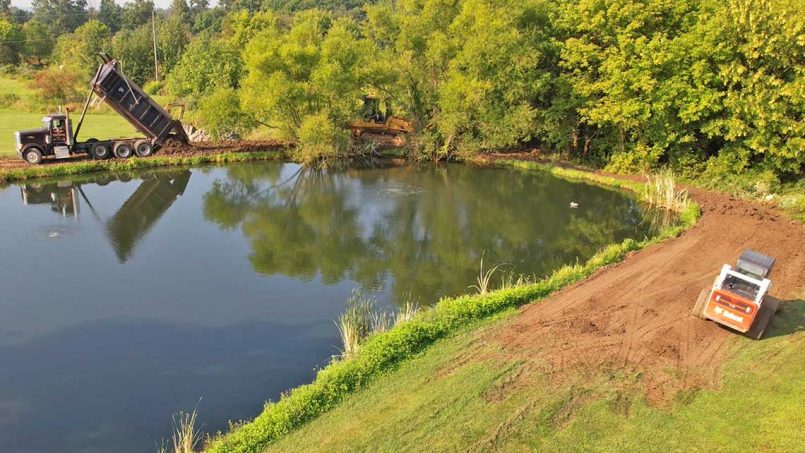 Sometimes your property has undesirable grades or features that make the space you own unusable or difficult to use. This can be remedied by re-grading and excavating to make optimum use of the space on your property.
Other services often go hand-in-hand with grading. A retaining wall may be required with regrading to make larger changes to a grade.
Regrading almost certainly affects how rain collects or runs from your property. And in areas within the Chesapeake Bay watershed, managing your storm water may be a requirement. A storm water management solution might be required to handle rain water after the excavation.