This pad is placed just off the driveway and next to a metal fence. The first step is to mark the outline of the pad and then to excavate the area.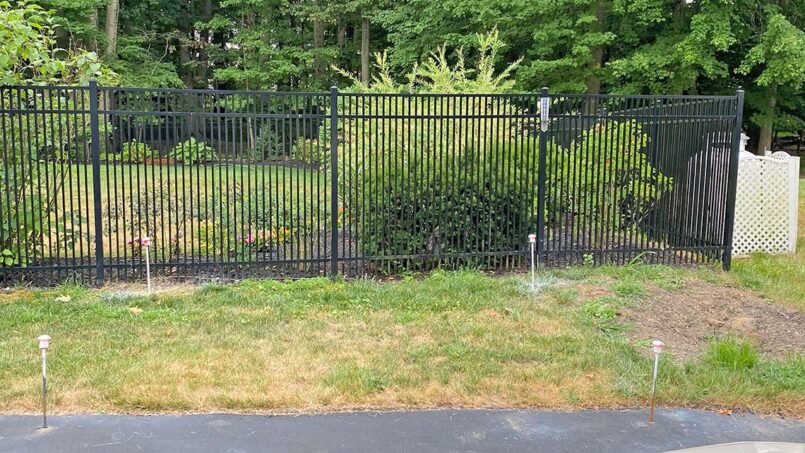 Then the area is prepared for the concrete pour. Forms are built around the perimeter, rebar is placed within the pour area for additional strength, and then the area is protected against splash from the concrete pour.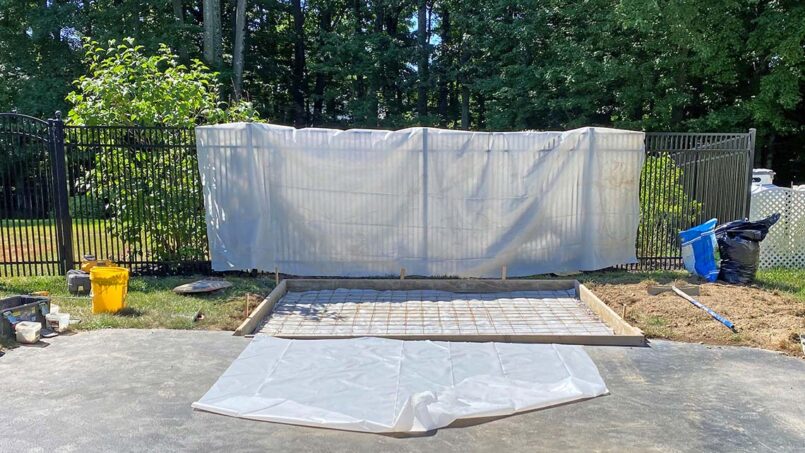 Finally the pad is ready for a shed from Riverview Outdoor Products.